Meet your hosts!
Jude is a longtime Tolkien fan with a particular fixation on the religious and metaphysical themes found in the less frequented corners of Tolkien's published works. And also the weird elf stuff.
the host, as he imagines himself
the host, as he actually comes across, more often than not
Like some of the many beloved characters in Tolkien's stories, Stef admittedly has no idea what she is doing most of the time. As a Tolkien novice, she'll be stumbling along after Jude.
She fancies herself a focused student with mind readied to learn…..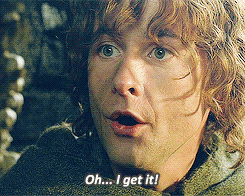 But most of the time ends up a cackling, possessed weirdo.